Cocaine Initiative Project Bushypark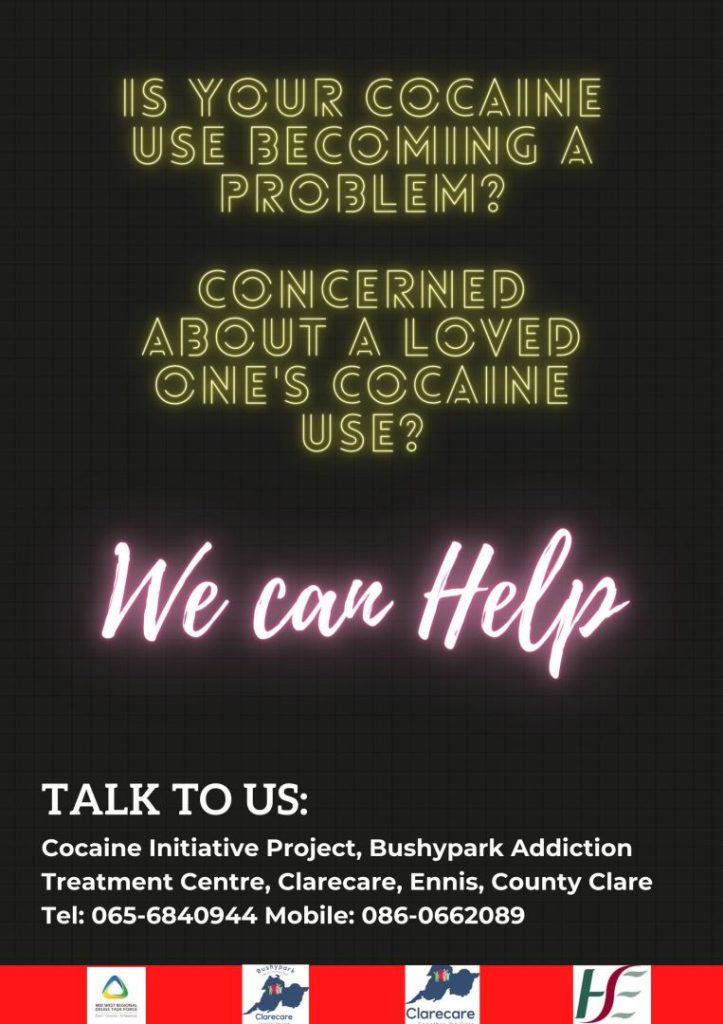 Cocaine Initiative Project is a new project, supported through Bushypark Addiction Treatment Centre.
Due to unprecedented increasing use of Cocaine in Ireland, Bushypark Addiction Treatment Centre made a successful application through the Mid-West Regional Drug and Alcohol Forum and HSE in February 2022. This Project is a community-based project, it aims to support individuals and families across the Mid-West Region, taking a Harm Reduction approach to Cocaine use.
Individuals can self-refer to the project for supports for free Therapeutic Counselling Sessions. Individuals may also be referred to the Project through various other pathways, such as GPs and other services that they may be linked into. Family members or a concerned loved one can also be provided with supports through the project.
The Project worker can also provide additional supports taking a advocacy role, and information role in relation to financial supports, education, employment, housing, or additional health needs. If you would like any further information or require supports, please get in touch with one of the team members in Cocaine Initiative Project. Tel: 065-6840944 Mobile: 0860662089