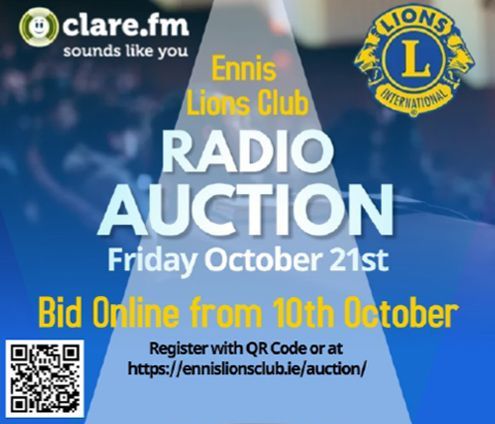 Ennis Lions Club Radio Auction
Contributions are sought for our charity auction which will run from 10th to 21st October 2022.
Click below to find out more.
Read More
Perhaps you'd like to give the gift of a donation? Or donate a little each month to help us be the best we can be in the long-term?
It's easy – simply click on the link to make your donation:
Make a Donation Online